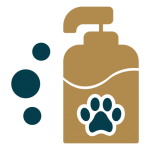 Therapeutic Pet Spa in Baton Rouge & Pet Grooming Fit for Your King or Queen
Your pet deserves a spa day, so treat them to the best pet spa in Baton Rouge. Royal Treatment's therapeutic spa services will make your pet look and feel like royalty with relaxing treatments, supportive attention, and a calming touch. Let your pet experience true relaxation and prime pampering when you schedule premier pet grooming at our Baton Rouge pet spa today!
What Do I Need to Know Before a Spa Day?
Pet Grooming Services at Our
Therapeutic Baton Rouge Pet Spa
---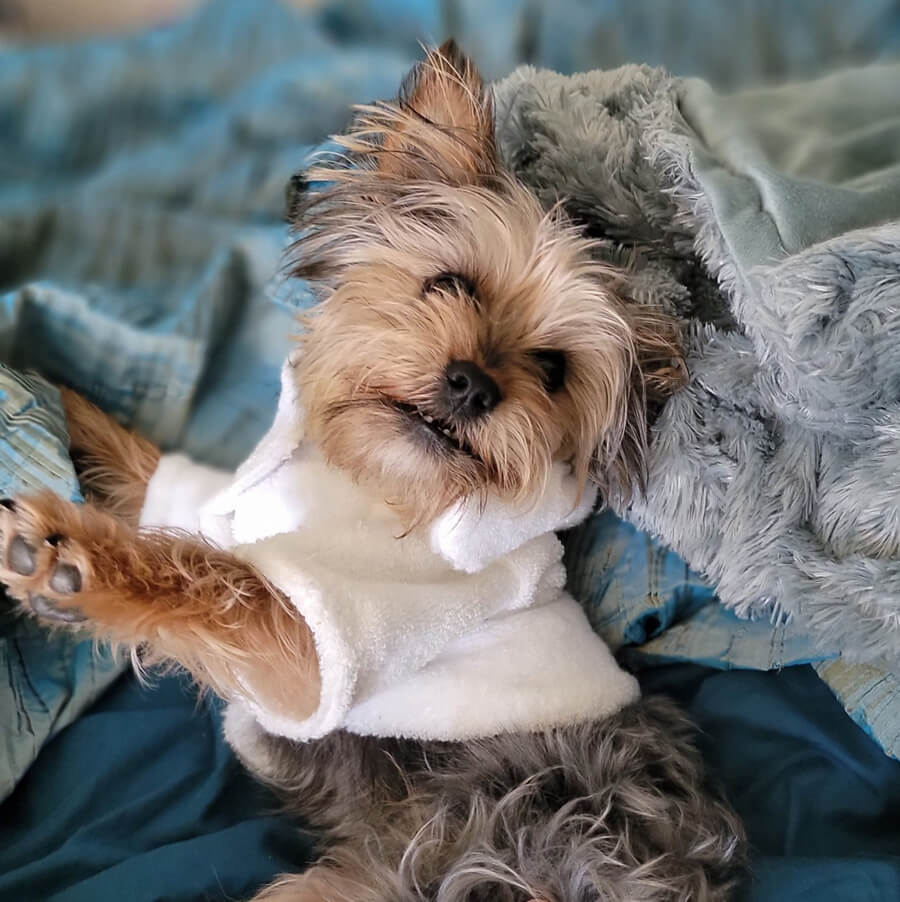 Spa Add-Ons
Pet Grooming & Spa Add-Ons
*Dogs only
**All pets staying 2 hours after spa treatment will have this charge added to their cart. They will receive extra walks and may stay until closing.
Customized Upgrades
---
Detangle Your Oodle!
Curly Coated Cuties
$15 – 20
Release the Beast, Find Your Beauty!
Shed-less
$20 – 40
Show Your True Colors!
Color Enhancement
$10 – 15
Sooth the Itch, Calm the Mind!
Itch Relief
$20 – 30
Flea Treatment
*with Capstar: $25 – 35
*without Capstar: $15 – 25
*All our products are elite in the industry and are formulated for the customized needs of your dog.
Our number one focus is the comfort and safety of all our guests. Starting April 28th, we will no longer be accepting new clients 12 years of age or older who have never visited Royal Treatment for any services. Although we work closely with our on-call veterinarian and veterinarians in the area to ensure the best possible environment and care possible, we are not a medical boarding facility and would hate for anything to happen on our watch due to old age that we are not equipped to swiftly handle.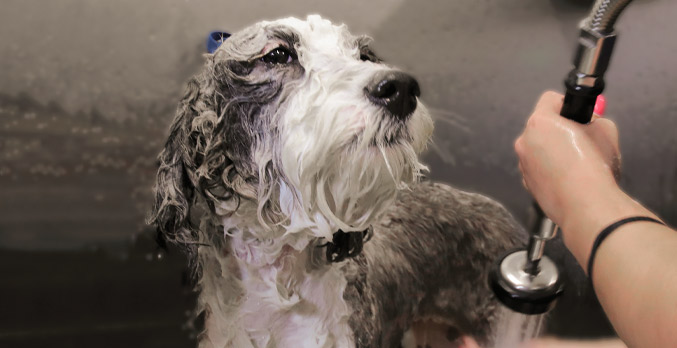 View our packages to find something that's just right for your precious pet. Your dog or cat will love the Royal Treatment they'll get with our therapeutic pet spa in Baton Rouge.
Ultimate Relaxation and Style
Why You Should Choose Our Baton Rouge Pet Spa
Baton Rouge pet spa and pet grooming from Royal Treatment offers:
Contact Royal Treatment today for a pet spa in Baton Rouge that cares about your pet's safety and comfort while treating them like the prince or princess they are!
---
Fun for Everyone After a Relaxing Spa Day
Once your little royal is ready for the spotlight, they can enjoy a restful nap in their suite or go romping around in our large play areas. We have an indoor and outdoor play area for your canine companion and a cat activity wall for our feline friends. Both areas are constantly supervised by our staff for your pet's safety.
Schedule a spa day, drop off your pet, and we'll call you to pick them up when we are done.
Drop Off Times
Baton Rouge Pet Spa Drop-Off Times
Monday-Friday
Grooms: 7 am – 1 pm*
Bathing: 7 am – 12 pm
Saturday
Grooms: 8 am – 11 am*
Bathing: 8 am – 11 am
*Grooms done by appointment times only
At Royal Treatment, we go above and beyond with our therapeutic pet spa and Baton Rouge pet grooming services. We ensure your dog or cat is comfortable and enjoys their time during their visit.