Bring Your Pet to Royal Treatment –
The Best Pet Services in Baton Rouge
---
There's a reason we have the best pet services in Baton Rouge – it's because Royal Treatment is dedicated to making your dog or cat feel great inside and out. We work with all pet breeds, temperaments, and personalities. Our genuine love for animals means we care for your pets with patience and kindness, whether during a sleepover, grooming, or at daycare.
The Difference – Why Choose Us for Pet Services in Baton Rouge
Customer Service
Loyalty Program – loyal customers get rewards
Military & Student Discount – discounts on all services
Safety & Security
Security – alarm system that alerts police and the owner if it is set off
Onsite Staff from 5AM – 10PM – longest time in the city and better for your pet's wellbeing
Fire Control & Sprinkler System – your pet's safety is our top priority
Cleaning Standards
Strict Cleaning Protocols – we take preventative measures and disinfect often
Thorough & Deep Cleaning Protocols – areas are deep cleaned after every stay
Veterinary Grade Cleaning – we meet veterinary clinic standards for cleaning
Health Protocols
Air Quality Management & Protocols – clean air keeps your pet healthy 
Facility Flea and Pest Treatment – facility and grounds are routinely sprayed for flea prevention
Veterinarian Consultant – we have a veterinarian on-call at all times for your pet's health
Calming Philosophy – we never use sedatives, only patience, and a calm demeanor
Luxury Experience
Ongoing Staff Training – we constantly improve to give your pet the best experience
The Royal Family Promise – We provide Above & Beyond Care to your pet
Spacious Areas – large indoor and outdoor play areas
State of the Art Facility and Equipment – designed for your pet's specific needs
We Go Above & Beyond for Your Pet
The Royal Treatment Experience
We treat your pet with love and patience to ensure the best care possible with our Baton Rouge pet services. We go the extra mile to keep them safe, healthy, and comfortable during luxury sleepovers or daycare visits. Our steady demeanor and calming philosophy mean we never use sedative medications to calm them down during grooming.
---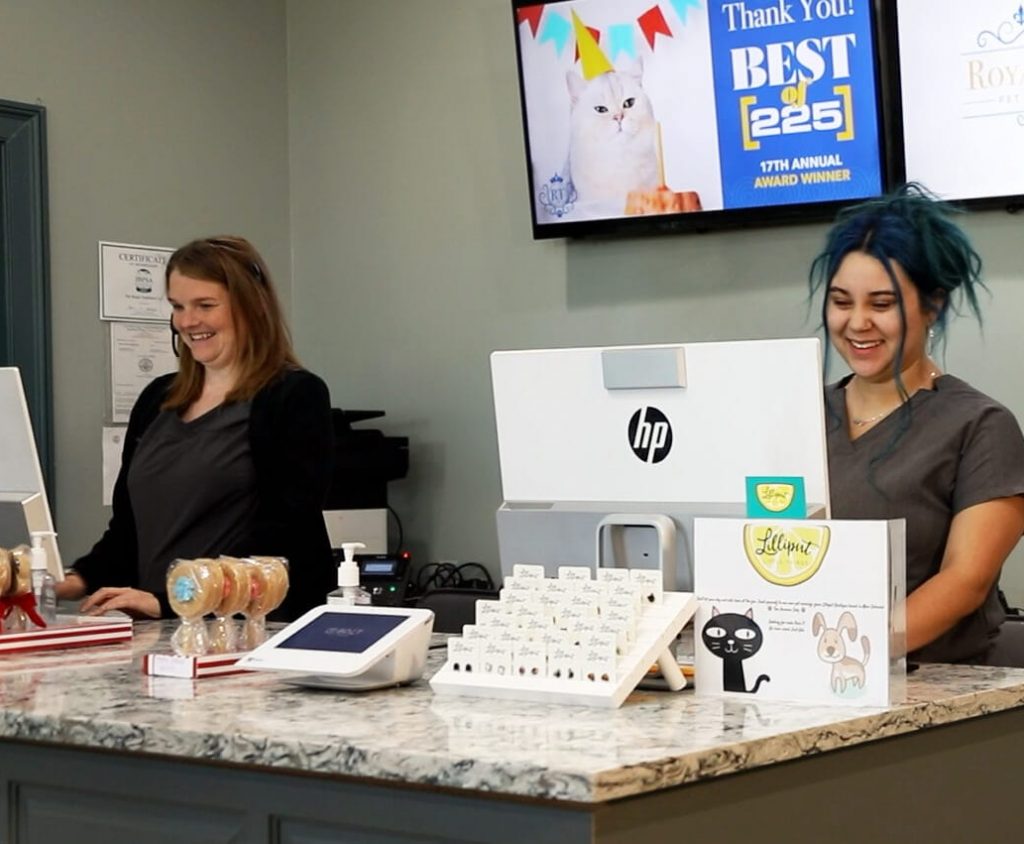 Choose Royal Treatment for Pet Services in Baton Rouge Today
Trust the team at Royal Treatment for pet services in Baton Rouge and have your pet Experience the Suite Side of Life!