Meet the Owner

of the Best Pet Grooming Salon in Baton Rouge
---
Amanda Floyd is the owner and operator of Royal Treatment, the premier pet grooming salon, pet boarding, and dog daycare in Baton Rouge. She has over ten years of grooming experience and loves working with her four-legged clients every day.
After graduating from Louisiana State University, she began grooming in 2007 and instantly found a passion for the art. With her experience as a groomer in a pet boarding facility, she opened Royal Treatment, a pet boarding and pet grooming salon in Baton Rouge where dogs and cats are treated like kings and queens.

Our aim is to give the best care possible to our guests while helping the clients, community, and the team. Far gone are the days of pets home alone, outdoor dog house, and "it's just an animal." We believe that every single pet is family, part of their lives, and a memory in their hearts forever.
Amanda Floyd
Royal Treatment, Owner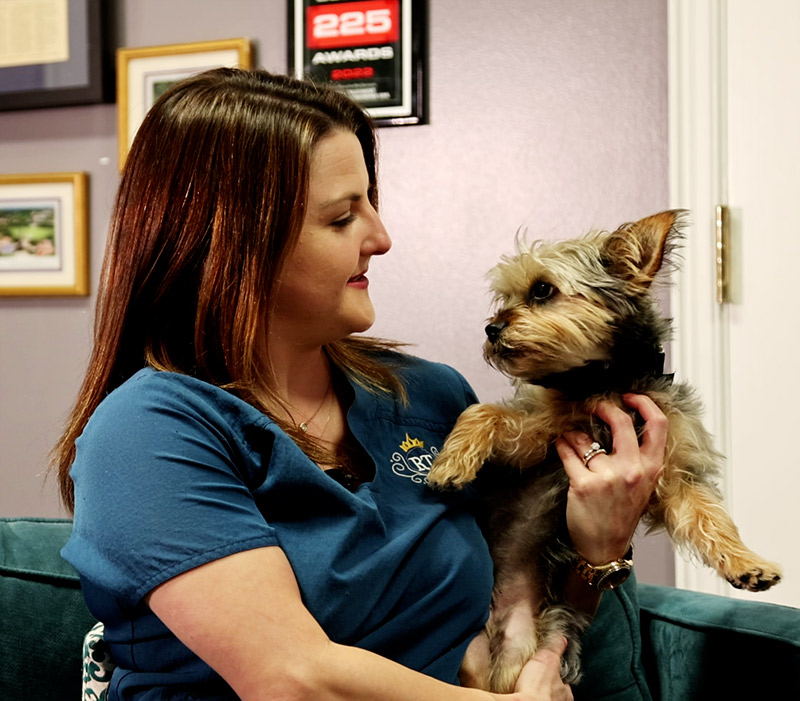 We Want to Make Your Pets Happy
The Baton Rouge Pet Grooming Salon & Boarding Experience They Deserve
Amanda and her team strive to provide fun and enjoyable experiences for your precious pets. With loving patience and calming touches, the Royal Treatment team grooms all breeds, offers comfortable and safe boarding, and ensures your dog has a memorable day at daycare.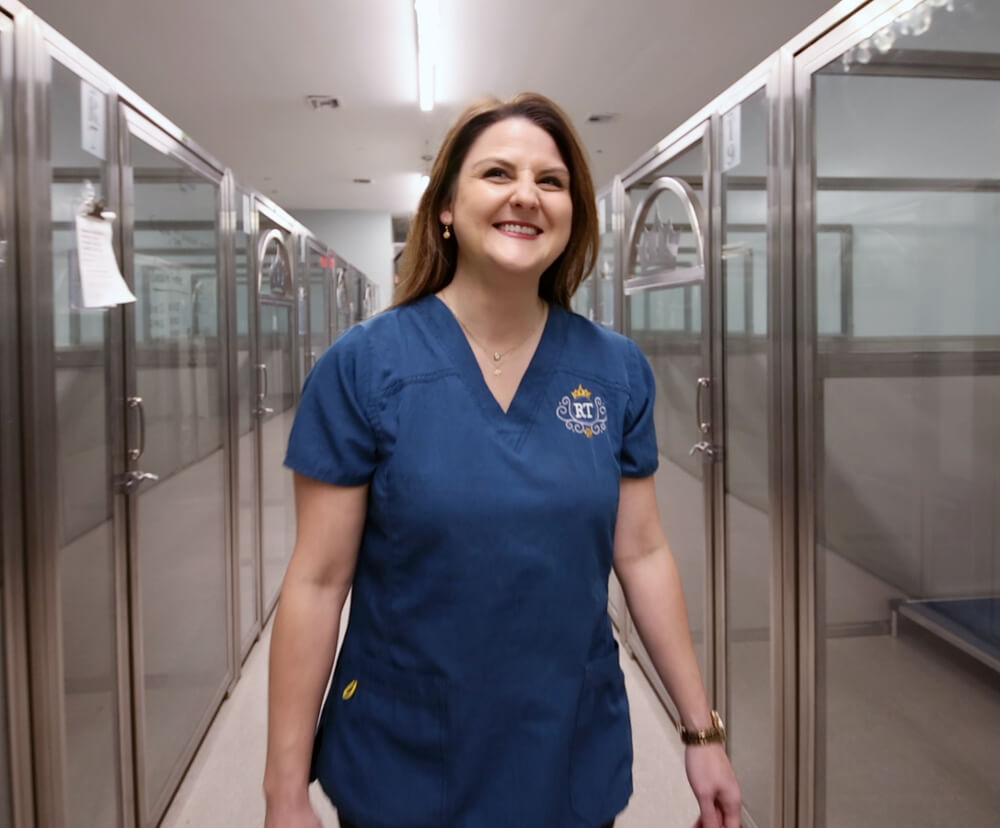 Amanda and the Royal Treatment team find joy in grooming and caring for your cats and dogs, which shows in their daily work. Her goal is to give your furry friend a boarding and grooming treatment fit for a king or queen while giving you peace of mind.
Contact us today to learn how our Baton Rouge pet grooming salon cares for your pets with our spa treatments, luxury sleepovers, and more. Set up a time with us today.