A Pet Salon Fit for Your King or Queen

At Royal Treatment, your pet receives more than a simple trim and brushing. Our pet salon is dedicated to pampering your dog or cat so they can look and feel their best. With relaxing treatments, supportive attention, and a calming touch, your dog or cat will walk out looking and feeling like royalty.
A Pet Salon with Trained and Experienced Groomers
Combined our groomers have over 45 years of experience and truly love working with pets. We have worked with all breeds and temperaments at our pet salon and know how to calm your dog or cat so they are relaxed throughout the grooming service. We never use sedatives during pet salon treatments and only use love, patience, and care while grooming your furry friends.
We keep your pets looking their best with a steady demeanor and a calming touch for minimal stress. We also use high-quality grooming equipment throughout our facility for your pooch's safety and comfort.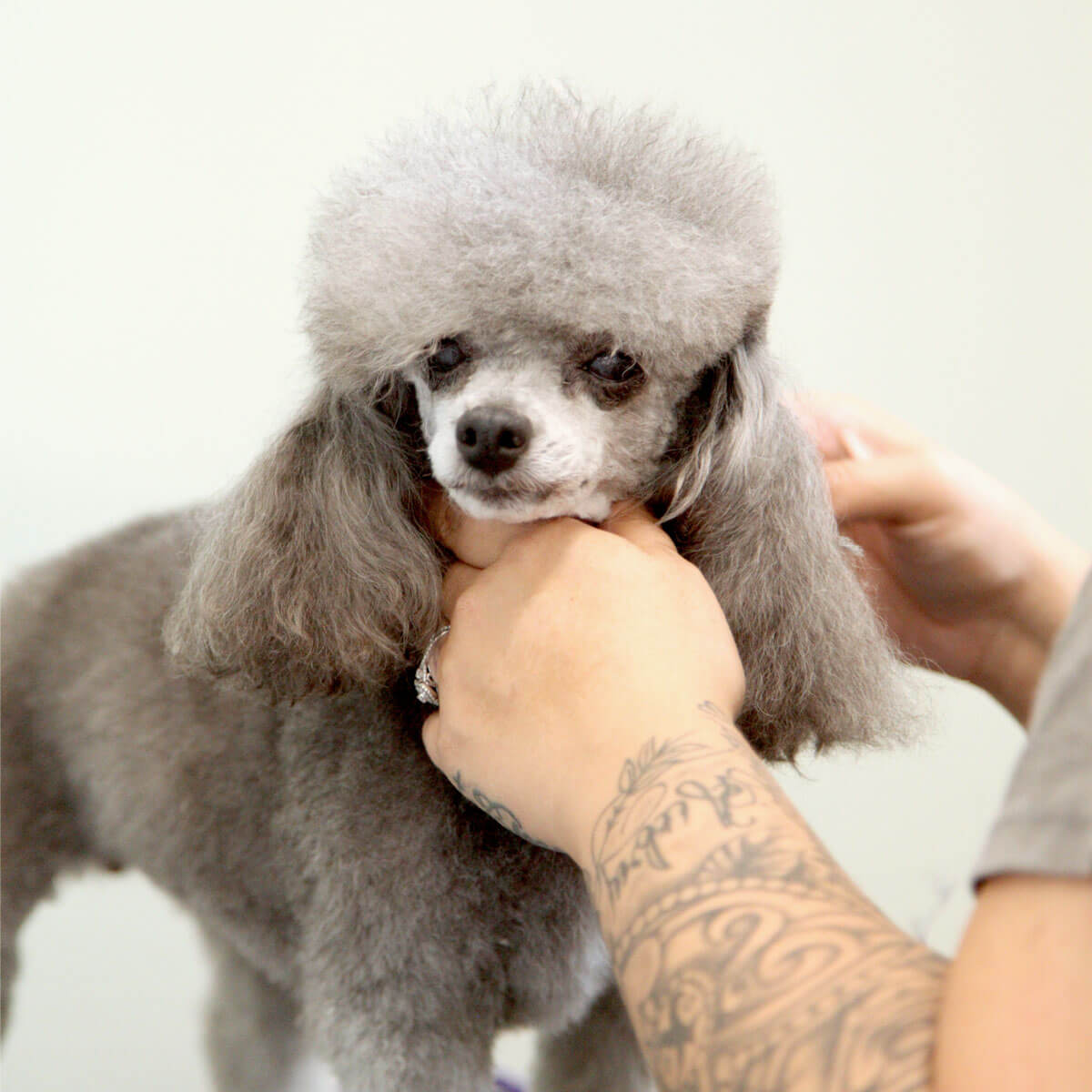 After the Primping and Pampering
Once your little prince or princess is all ready for the spotlight, he or she can enjoy a restful nap in their suite or go sauntering in our large play areas. We have an indoor and outdoor play area for our doggie guests and a cat activity wall for our feline friends. Both areas are constantly supervised by our staff for your pet's safety. At Royal Treatment, the services fit for a king doesn't stop at the grooming table. We ensure your dog or cat is comfortable and having fun while they are visiting.
Cat and Dog Salon Services at Royal Treatment in Baton Rouge

All services include bow or bandana & a spritz of cologne
All baths include: Ear cleaning | Skin inspection | Lux shampoo | Brush | Blow-out | Face scrub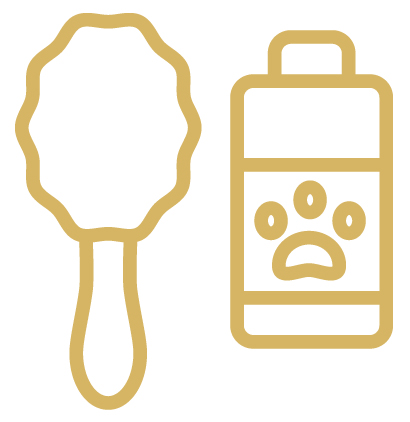 Touch-up Service
Your furry friend will receive a bath and
a trim around their face and eyes.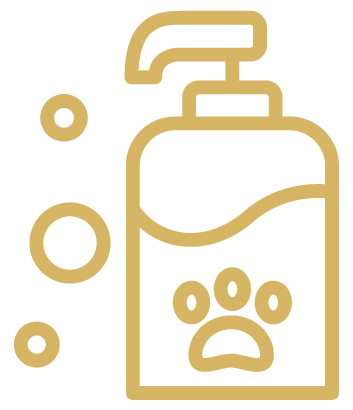 Sanitary Grooming Experience
This package strikes the perfect balance between the basics and the works. Your pet will receive a bath and a cleaning/shaping of
the sanitary areas, face, and feet.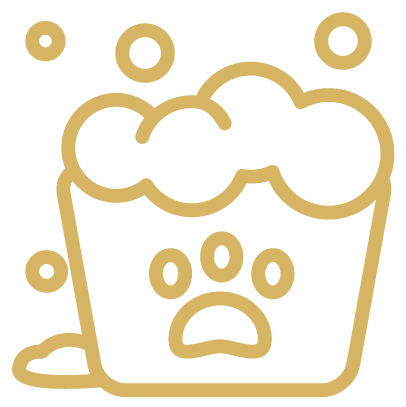 Full Grooming Experience
Your furry friend receives a bath and a
full body cut/shaping of your choosing
for the ultimate grooming experience.
View Pricing & Pamper Your Pet!
Monday – Friday: 
Bathing: 7 am – 12 pm
Saturday:
Bathing: 8 am – 10 am
*Grooms by Appointment Only