Meet the Owner of Royal Treatment – Best Pet Boarding and Grooming Service in Baton Rouge
Baton Rouge's Amanda Floyd is the owner and operator of Royal Treatment. She has over 10 years of grooming experience and loves working with her four-legged clients on a daily basis.
Graduating from Louisiana State University, she began grooming in 2007 and instantly found a passion in the art. With her past experience as a veterinary assistant, groomer's assistant, and caretaker in a pet boarding facility, she took the natural step in opening Royal Treatment where dogs and cats are treated like kings and queens. She specializes in calming stressed and nervous animals and uses her skill daily at Royal Treatment.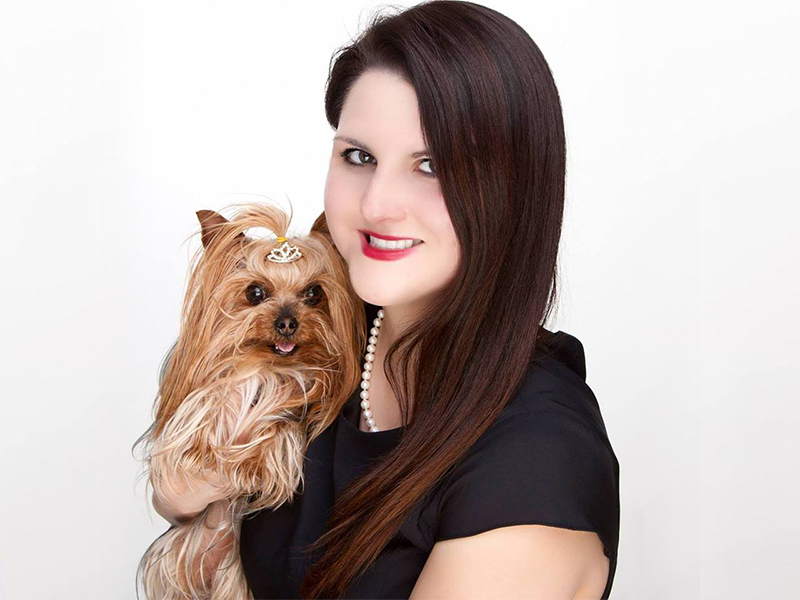 The Experience They Deserve
Amanda has seen what past bad grooming and pet boarding experiences have done to loving pets and has made it her mission to change their minds by providing fun and enjoyable grooming experiences. With loving patience and calming touches, she grooms all breeds and gives each client something to smile about. From simple touch-ups to detailed cuts, she is there to consult with you about the best style for your furry friend.
Opened on November 28th 2011, Royal Treatment has since been featured in DIG Magazine, The Advocate, and other publications. The salon has also been chosen as an Animal Behavior College externship facility for training future groomers.
Amanda finds joy in grooming and caring for cats and dog staying for pet boarding, and it shows in her daily work. Her goal is to give your furry friend a grooming treatment fit for a king or queen while giving you peace of mind.