Bring Your Pet to Royal Treatment – The Best Pet Groomers in Baton Rouge

There's a reason we are called the best pet groomers in Baton Rouge – it's because we are more than just a grooming service. Royal Treatment is a pet salon and spa that is dedicated to making your dog or cat feel great inside and out.
We also have the best grooming staff working at our facility who truly love animals and the art of grooming. With five years of pet care and grooming experience under each of their belts, our groomers are experienced with all pet breeds, temperaments, and personalities.
Royal Treatment Pet Grooming
Our grooming treatments consist of more than just a snip and a brush. We go the extra mile to ensure your pet is spotlight ready with luxury grooming services and attention. We also make sure your pet is never stressed while visiting and take extra time to calm any excited or anxious client.
Our steady demeanor and calming touch is beneficial to your pet because it means we do not use any sedative medications to calm your pet. We only ever use patience and love to handle your dog or cat during grooming.
In addition to professional grooming and expert handling, all of our groomers use high-quality grooming equipment. When it comes to your furry friend, only the best will do. You can rest easy knowing your dog or cat is safe with our groomers and will come out looking and feeling their best.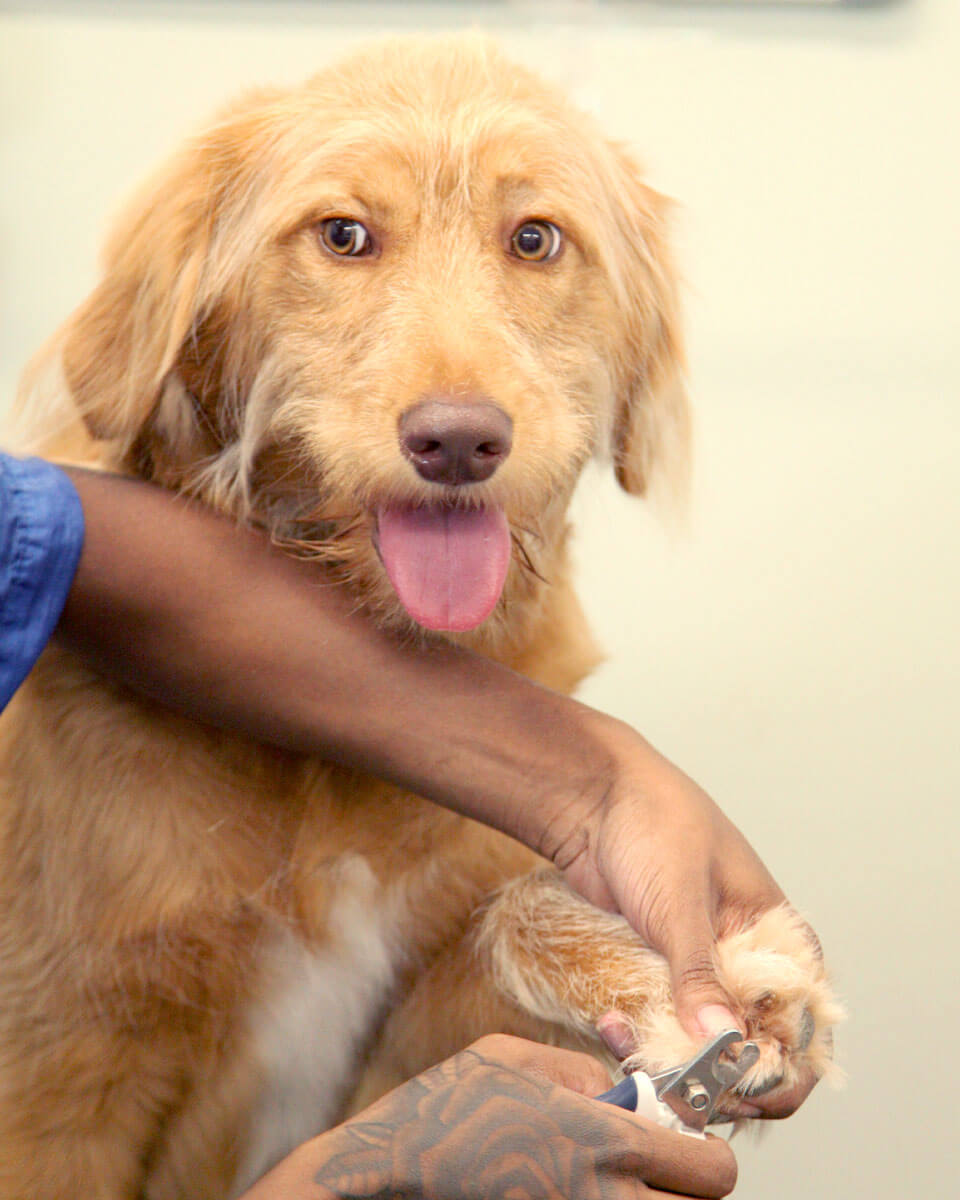 Suites and Castles Fit for a King

Our royal treatments do not end at the grooming table. After your pet is primped and pampered, they can have fun in one of our indoor or outdoor play areas. With continuous supervision and plenty of room to roam, your little one is sure to have fun and make some new friends. Our doggie visitors are welcome to roam in both the indoor and outdoor play areas together while our kitty guests are kept separate in their own rooms with individual visiting time to our cat activity wall.
If your pet is more on the shy side, they are welcome to stay in their own suites for a relaxing dog or cat nap. Our staff members check in with them to make sure they are happy until you arrive to take them home.
At Royal Treatment, we give only the best services and treatments for happy pets.